With an emphasis on an entrepreneurial and long term approach, Titanium Industries' (T.I.) management team is comprised of strong leadership and expertise.
Brett is the President and CEO of Titanium Industries, Inc. His diverse metals background consists of engineering consulting, fabrication, manufacturing, contracting, and sales. He has held positions of VP of Sales and Marketing, Director of Operations, and COO during his tenure with Titanium Industries (T.I.). Prior to joining T.I. in 2001, Brett held the Director of Operations position for one of the nation's largest structural steel fabricator/erectors and Principal of an Eastern US engineering design and consulting firm. Holding a bachelor's of science degree in engineering and a master's of science degree in structural mechanics from Lehigh University, is a licensed engineer in multiple states, and is currently serving as an Officer on the International Titanium Association's Board of Directors. Brett enjoys many outdoor sports including skiing, swimming, running, and boating along the East Coast of the U.S.
Vice President & CFO Titanium Industries, Inc.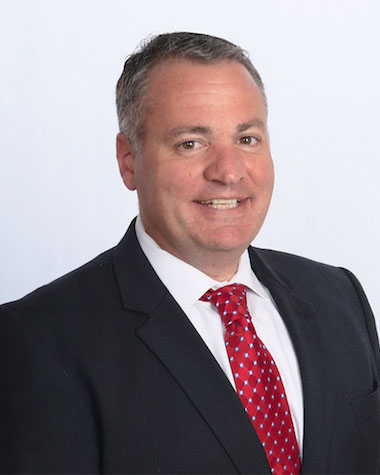 Robert joined T.I. in 2014 as VP of Finance with over 20 years of experience in accounting and finance and was quickly promoted to CFO in 2015. Robert spent the first decade of his career in numerous senior finance roles at a fortune 500 high-tech company involved in the automotive and cellular industries. Prior to joining Titanium Industries, Robert worked with a private equity group where he was CFO of a distribution and construction company, respectively. Robert holds a bachelor's degree in accounting from St. Josephs College and an MBA from Arizona State University.
Robert enjoys volunteering for charitable organizations and most recently served at Clackamas Women's Services as a Board of Director and Treasurer. His commitment and dedication to Clackamas Women's Services exemplifies his altruism and passion towards helping members of the community. Robert enjoys the outdoors where he spends a great amount of his time with his family as well as golfing and cycling.
Greg Himstead
Vice President of Sales and Marketing
Greg has worked on both sides of the mill and distribution fence. With over 26 years of experience in the precision, high-performance metals industry, he's taken roles as GM, Director, and VP in Sales, Marketing, Trading, and Executive Management. Greg's professional career ranges in high-tech industries such as aerospace, power generation, electronics, telecommunications, consumer products, and transportation. As the Vice President of Sales and Marketing for T.I., Greg enthusiastically leads T.I.'s robust sales and marketing efforts.
This vast experience has allowed Greg the opportunity to travel North America and around the world, spending significant time in China, Korea, Japan, Australia, the Philippines, Brazil, and India. Additional to his world travel, Greg was also a key member of a 3-year European based assignment managing sales, marketing and trading teams in France, Germany, Italy, Switzerland, the UK, India, and Hong Kong. Greg enjoys physical fitness and recreational sports especially, running, cycling and tennis.