Commercially Pure Titanium Sheet Titanium Alloy Sheet Metal
Titanium Industries selection of Titanium Sheet offered at locations worldwide.
Titanium sheet is employed in many applications across aerospace, medical, industrial, and oil and gas industries. Selected for its unique combination of high strength, light weight, corrosion resistance, bio-compatibility, and higher temperature performance.
If you're looking for a near-net-shape blank or a particular grain direction, please contact us today.
Not seeing the product form, grade, alloy, or specification you require listed below? Please contact us today.
The following titanium alloy sheet products are
Sizes
Minimum thickness: 0.012 inch or 0.300 mm
Maximum thickness: 0.156 inch or 4.00 mm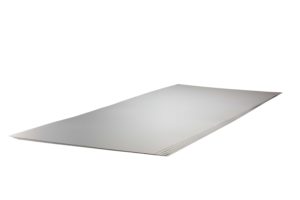 Commercially Pure Titanium & Titanium Alloys:
6Al-4V           6Al-4V ELI           6Al-2Sn-4Zr
Grade 2          Grade 2 Ae              Grade 4          Grade 4 Ae